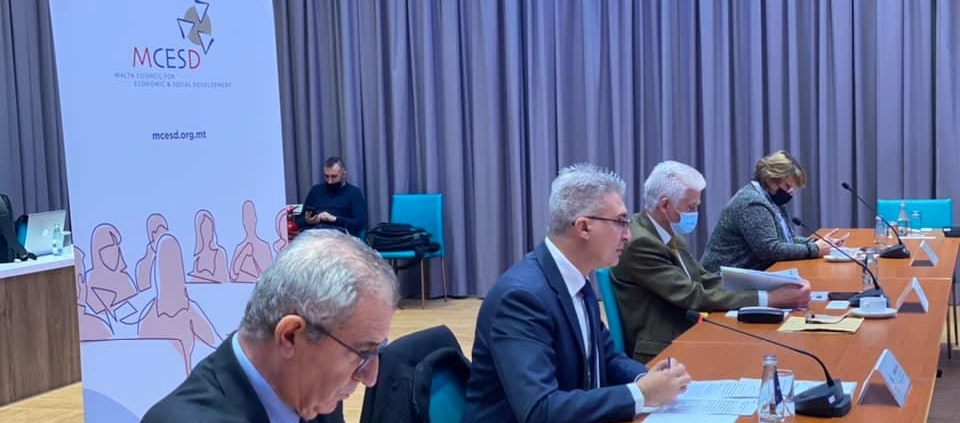 An MCESD meeting this morning discussed Malta's Future Foreign Policy Strategy.
Minister under the Office of the Prime Minister Carmelo Abela addressed he meeting, along with Foreign Affairs Minister Evarist Bartolo.
Chairperson James H. Pearsall led the meeting.
Social partners, comprising of representatives from trade unions, employer organisations, and civil society, shared their views.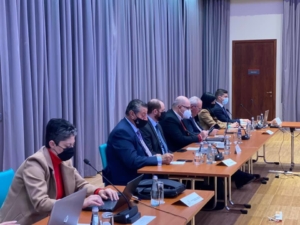 Minister Abela explained how our foreign policy depends on people working on behalf of the country every day, both locally as well as abroad. To this end, the Minister referred to the fact that despite the small size of our country, Malta is nearing 40 representations around the world, which representations and missions Minister Abela referred as a mirror of our country, and which have their crucial and particular challenges.
Speaking on the importance of the discussion on Malta's foreign policy strategy, he spoke about the achievements that our country has made over the years, which achievements make us proud and lead us to continue to believe in the contribution that our country can make.
Among the achievements that our country has achieved during these times were the summits that took place in our country; the Presidency of the European Union and success from a bilateral aspect; that Malta has good political, economic, and social connections with foreign countries; policies regarding Africa; that Malta was the second European Union country with a strategy for Africa; as well as the solidarity that Malta is showing with countries that will be able to develop COVID-19 vaccines. All these continue to strengthen relations and expand the possibility of our country with a number of countries, reiterated Minister Abela.
Minister Evarist Bartolo spoke on Malta's Foreign Policy Strategy. The Minister explained that this strategy and its goals, especially with regard to the first pillar which deals with the role of foreign policy in improving the lives of the people, will assist businesses and prosperity. Here, Minister Bartolo mentioned the various opportunities for investment, and economic activity that exist abroad, where he also stated that one of the main obstacles is our mentality, as it needs to change in order to move forward.
Minister Bartolo stated that even in the light of the COVID-19 pandemic and the changes the world is undergoing, the need to change business models is not an option, but a necessity.
https://mcesd.org.mt/wp-content/uploads/2021/12/mcesd-meeting-varist.jpg
720
960
duncan
https://mcesd.org.mt/wp-content/uploads/2022/10/NEW-MSCD-LOGO-merged-300x212.png
duncan
2021-12-15 10:33:52
2021-12-15 10:33:52
MCESD meeting discusses Malta's Future Foreign Policy Strategy