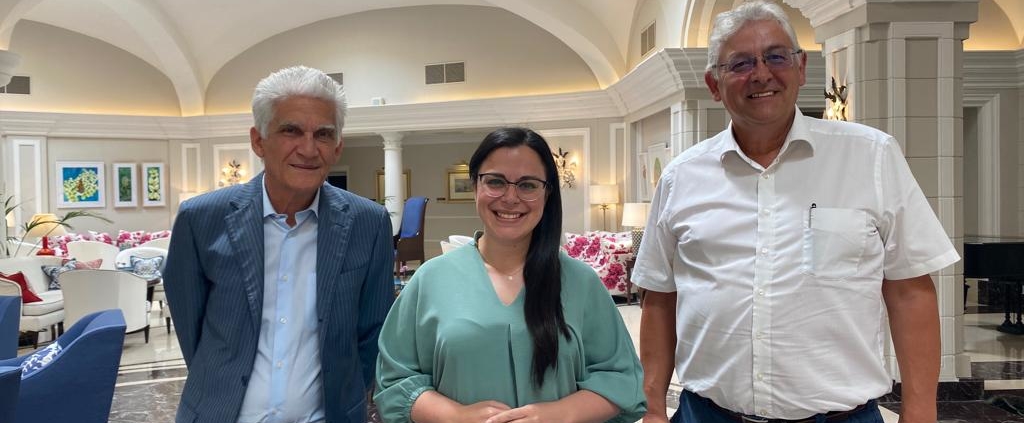 The MCESD Chairperson held a meeting with MEP Josianne Cutajar. This meeting served as a follow up meeting of the last MCESD meeting, dated 24 May 2022.
Present for this introductory meeting were: MCESD Chairperson James Pearsall, MEP Josianne Cutajar and Mr. David Fleri Soler from the private logistical sector. During this introductory meeting,  MCESD's Chairperson and Mr. Fleri Soler discussed with MEP Josianne Cutajar the logistical issues Maltese businesses are facing in the import and export of products. Other matters were also discussed.
This meeting's intention was for these issues of national importance, which are being discussed in the wake of the war crisis in Ukraine, and the difficulties arising from it, reach European levels. In this regard MEP Cutajar, as a member of the Committee on Transport in the European Parliament, can continue to be a voice in the European Parliament on such matters.
The Chairperson of the MCESD stressed that this is how social dialogue works; actions are taken after discussions with the social partners have taken place on issues that are taking place in the country.
Thus, such meetings and discussions continue to show how effective the social dialogue in Malta is, at both the formal and informal levels.
Mr. Pearsall, following last meeting with MEP Cyrus Engerer and MEP Alfred Sant extended the invitation to MEP Josianne Cutajar to attend and participate in a formal MCESD meeting, following the social partners' request.
https://mcesd.org.mt/wp-content/uploads/2022/06/WhatsApp-Image-2022-06-27-at-8.54.29-AM.jpeg
768
1024
Ray Bartolo
https://mcesd.org.mt/wp-content/uploads/2022/10/NEW-MSCD-LOGO-merged-300x212.png
Ray Bartolo
2022-06-27 09:06:08
2022-06-27 09:06:08
MCESD chairperson meets MEP Josianne Cutajar