Minister For Finance Edward Scicluna expressed great satisfaction on the way the budget proposals by social partners were presented to the Finance Ministry, stating that social partners were objective, something he hadn't seen happening for years. He also lauded MCESD for its work and the social dialogue sphere and economist Kirsten Cutajar Miller for compiling the document with the proposals in a concrete way.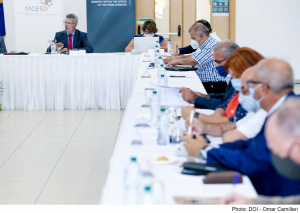 Profs. Scicluna was speaking at the end of a meeting hosted by MCESD for social partners, who represent society at large – from trade unions to employer and employee organisations and businesses.
MCESD chairperson Mr James Pearsall echoed the same thoughts, also expressing his satisfaction on the meeting outcome.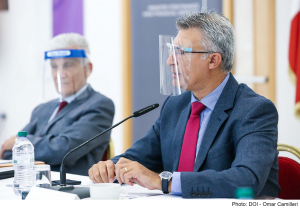 On the distribution of vouchers by the Maltese Government, he said that EU counterparts said that it was the best way to
give an 'intravenous injection' to the economy
Minister within the Office of the Prime Minister, Carmelo Abela, who is the Minister responsible for Sustainable Development, Implementation of the Electoral Manifesto, noted that the pre-Budget document 2021 gives importance to sustainable development, the theme being a sustainable economy.
The meeting was held at MCAST in Paola.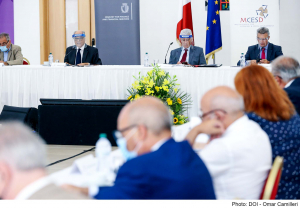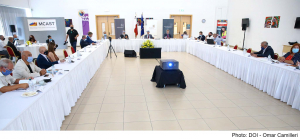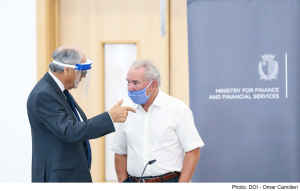 https://mcesd.org.mt/wp-content/uploads/2020/09/pr201685b.jpg
1422
2048
duncan
https://mcesd.org.mt/wp-content/uploads/2022/10/NEW-MSCD-LOGO-merged-300x212.png
duncan
2020-09-10 07:07:21
2020-09-10 07:07:21
Finance Minister lauds MCESD for its work, social partners over concrete budget proposals