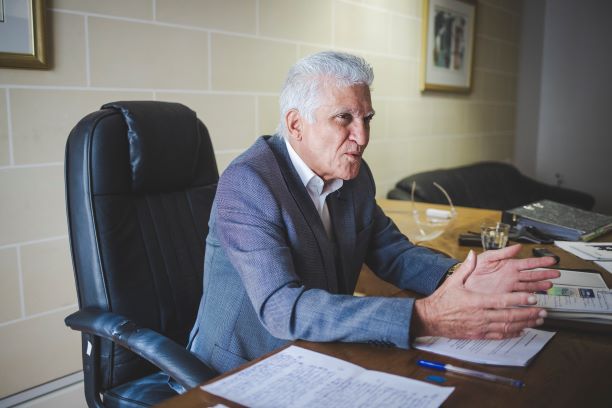 'I want the MCESD to go from strength to strength, and move from informing stakeholders to engaging with them'
In an exclusive interview by WhosWho.mt, Mr James H. Pearsall who was appointed Chairman of MCESD a couple of months ago, gives his take on how social dialogue can be strengthened and the new direction he is giving MCESD to ensure a quality leap, while also building on past chairmanships.
He also speaks about on how he wants MCESD to move from 'strength to strength'.
Mr Pearsall began his career at the Malta Drydocks, and has worked extensively in vocational training, where he served as a Director at one of the institutes of the Malta College for Arts, Science and Technology (MCAST).
He is also a former President of the General Workers' Union and became a member of the MCESD before eventually being appointed as its Chairman. His years spent in education, vocational training and trade unionism, he explains, provided invaluable experiential learning which he applies to his current role.
Full interview here:
https://whoswho.mt/en/new-mcesd-chairman-determined-to-raise-quality-of-social-dialogue-with-evidence-based-discussions
https://mcesd.org.mt/wp-content/uploads/2020/10/INI_3345-new-small.jpg
408
612
duncan
https://mcesd.org.mt/wp-content/uploads/2022/10/NEW-MSCD-LOGO-merged-300x212.png
duncan
2020-10-12 07:51:32
2020-10-12 08:38:33
MCESD Chairman James H. Pearsall interviewed by WhosWho