'Vision revolves around residents' – Local Council Association President
The Civil Society Committee within MCESD, which meets once a month, yesterday focused on the LCA's Vision 2024, launched earlier this year.
Mr Mario Fava – the LCA's President gave an in-depth presentation of what the vision entails, emphasising that residents are at the centre of this vision.
Explaining that the motto behind this vision is 'Residents First', he explained that the vision revolves around four main themes: transport and sustainable mobility in the localities; open spaces for social, recreational purposes; smart cities and last but not least protecting the environment.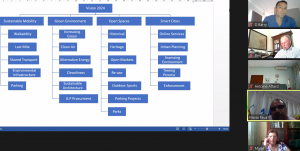 "For the first time, local councils wanted a vision so that all councils can work in a holistic manner for the good of all residents," he said.
The four themes include a list of subsections. For instance the Sustainable Mobility plans to include safe ways for residents to do their errands without having to use their private vehicles, which will have a positive impact on the environment, such as walking lanes.
A number of issues were brought up by members of the committee, including the need to supervise works done in localities by contractors such as street cleaning, lack of enforcement, the need for separation of waste by means of bins during feasts for the huge amount of empty bottles, the issue of pigeon droppings which is quite a problem in localities like Floriana and Sliema, a site for motor caravans in Mellieha, among other pertinent issues.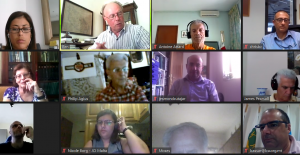 Mr Fava said that when it comes to parking-related problems, the LCA is working in conjunction with Government to emerge with PPP schemes to help solve this ongoing issue.
https://mcesd.org.mt/wp-content/uploads/2020/07/pic-general.jpg
630
1200
duncan
https://mcesd.org.mt/wp-content/uploads/2022/10/NEW-MSCD-LOGO-merged-300x212.png
duncan
2020-07-14 07:28:35
2020-10-15 15:58:14
Civil Society Committee meeting: Presentation on LCA's Vision 2024 delivered