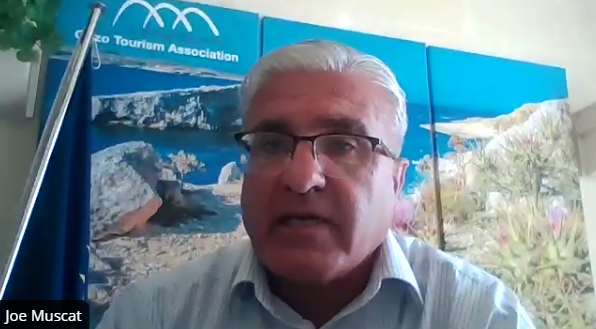 MCESD chairperson James Pearsall today gave an overview of the MCESD Research Steering Unit set up to turn threats into opportunities in a fast-changing world in the midst of a pandemic which will look at development and trends beyond our shores so as to conduct research which is relevant locally and which also is relevant globally as Malta has an increasing open economy. He also spoke about the fact that he is involved in the national post-Covid strategy where he is a calling for a constructive and comprehensive effort. He explained that existing data and future data will be gathered to emerge with a strategy.
Mr Pearsall called on the chairman of the Gozo Regional Committee to prepare the committee to contribute ideas for the consultation process tied to the national post-Covid-19 strategy.
On a separate note, Mr Pearsall he also spoke about the National Productivity Board, handled by MCESD, whereby a report was conducted by experts on Malta's economic, social and environment perspective and outlines a list of recommendations for a way forward.
https://mcesd.org.mt/wp-content/uploads/2020/07/Joe-Muscat.png
329
596
duncan
https://mcesd.org.mt/wp-content/uploads/2022/10/NEW-MSCD-LOGO-merged-300x212.png
duncan
2021-02-04 15:27:10
2021-02-04 15:28:50
MCESD chairperson calls on GRC to conduct preparatory work to contribute ideas tied to post-Covid-19 national strategy consultation